A unique business proposition combining security and automation technologies and services to deliver the next generation of business intelligence.
The term "integrated solutions" has a contextual definition that varies from industry-to-industry. Further, within a given industry, the definition depends on who you speak with and where they are in their technological journey. This is particularly true for security and automation professionals operating at the intersection of AI driven analytics, Industrial IoT (I2oT) and security solutions. The convergence of I2oT and AI represents a quantum leap in scope and capability for industrial automation solutions when coupled with physical security services for an industrial client's I2oT infrastructure. Valuber's integrated solution will enable new levels of business intelligence.
Our mission is to drive transformation at the crossroads of Physical Security and Industrial Automation business segments through the acquisition of assets that fit our investment criteria – a criteria that focuses on "services" in the security space and "solutions" in the Automation space. The transformation we seek will target well established gaps and burgeoning trends in both business segments.
Security
A real opportunity exists to expand the traditional portfolio of offerings in the commercial security services space, making protections more affordable for the client while stabilizing earnings for the service provider. A purely project and installation-based revenue model creates uncertainty and variability in the service security model that is unattractive from an investment perspective. An industry transition to a managed services and RMR model is both inevitable and greatly needed. Valuber seeks to address both these gaps/opportunities through technology acquisition, and by restructuring the business service model.
Automation
To date, I2oT represents the largest segment of IoT investments globally; accounting for close to 20% of the global spend on IoT. Fortunately, the market is fragmented, uncoordinated, and ripe for entry. The opportunity here is to create a suite of comprehensive and tailored solutions through the integration of currently fragmented I2oT building blocks. The proverbial tip-of-the-spear for IoT is the sensor. Starting with sensors, Valuber aims to consolidate assets required for industrial automation which encompasses solutions and services related to sensing, data communications, analytics, security, process control, and data warehousing. Valuber seeks to initially target pre-identified automation solutions in a limited number of manufacturing verticals, including food & beverage, chemical/petrochemical, pharmaceutical, and utility sectors.
Investments
Valuber is actively investing in innovative technology and services companies focused on delivering solutions to sectors above, which are widely perceived as growth industries.

The two Valuber business segments include: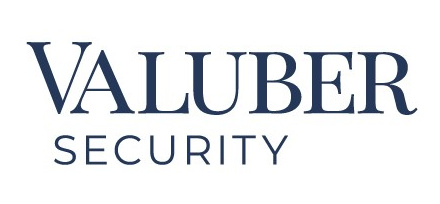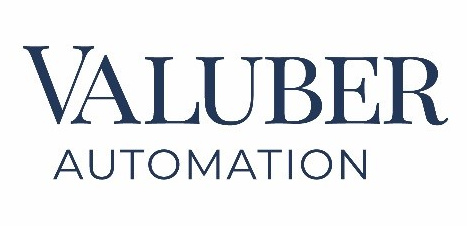 Acquisitions
Our first acquisition of TriTech Associates, an established systems integration company specializing in system solutions and services for the security industry, represents the launch of Valuber's value proposition. And we are actively evaluating several acquisitions in the security and automation markets with the potential to generate new business opportunities as stand-alone entities and as technology partners within the Valuber group.
As Valuber continues to expand its reach into the professional security and automation markets, new investment opportunities will continue to become available. To inquire how you can participate in this exciting new journey, please contact info@Valuber.com